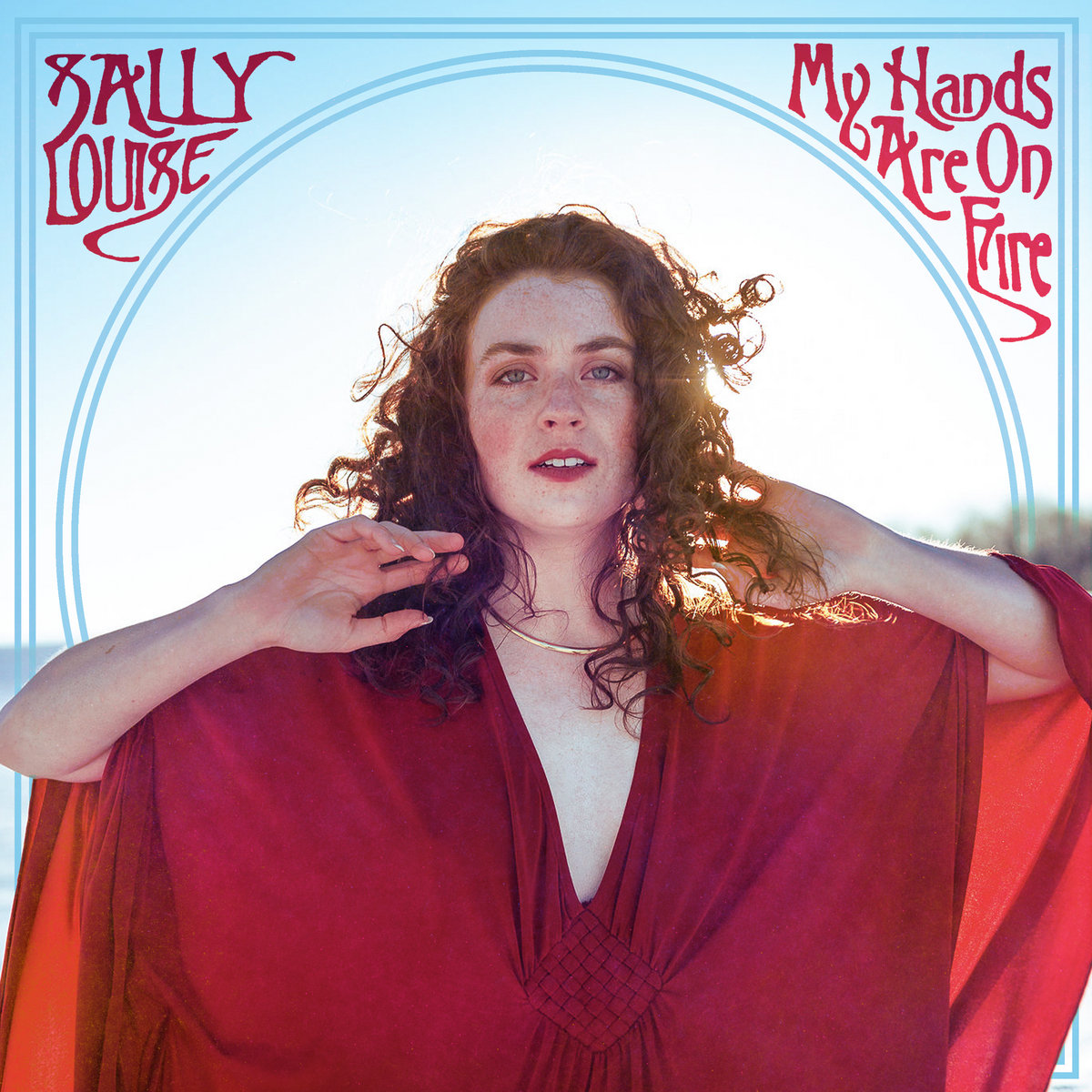 Once on a path to become an opera singer, Sally Louise had a personal awakening and changed gears. She decided it was more her true calling or direction to write (and produce) her own songs, songs that take from Bob Dylan and Jeff Buckley, but which recall on some songs Lana Del Rey and the dynamic Lake Street Dive. My Hands Are On Fire is a ten song offering, with the help of drummer Chris Palace and bassist Jordan Rabinowitz, that is at turns vulnerable and empowered.
It starts with the fitting, "My Body's Not My Own." Besides her own realizations that she is more than what other people think of her, or even her own body's machinations, it is a proclamation that even her songs are not her own. They belong to everyone who listens.
She is a performer who identifies with masculine confidence, who sings Irish shanties in one breath, "And you, you were at the sidelines / always cheering me from the stands / louder than the roaring oceans," and who grapples with feminine emotions like being annoyed with her lover's sighs or wondering at the depth of her partner's love the next, "But I won't call you back / When loving you gives me a heart attack."
While she maintains her artistic identity, there is a great deal of variation throughout the album. Most songs are autobiographical, (one song was a commission for a friend,) and you feel like you know Sally by the end of the album. Perhaps one of the draws of writing her own songs, instead of singing other classical pieces that don't hit so close to home. Her lyric writing is powerful ("Call me renewed, call it desire / fetch me myself, I'll start a fire / around my cup the tea leaves read / 'You've found your life,' you're released, freed"), and her vocals are stunning, especially with all of the atmospheric and shoo-wop background vocals that adorn the album.
The last song, the title track, boasts one of her favorite lyrics from the album: "I leave your game, I am no pawn." It speaks to this self-dictated adventure she ventured on almost a year ago, to redefine herself and share herself, in a different way, with the world. Her enthusiasm surrounding the release has been contagious, and she's been featured on blogs and found some listenership for her album already. With her determination, her talent, and her songwriting, which is firmly rooted in the history of good American music, I'm excited to see where this album takes her. The album is a bold step that hopefully meets with (deserves at least to meet with) a rousing response.